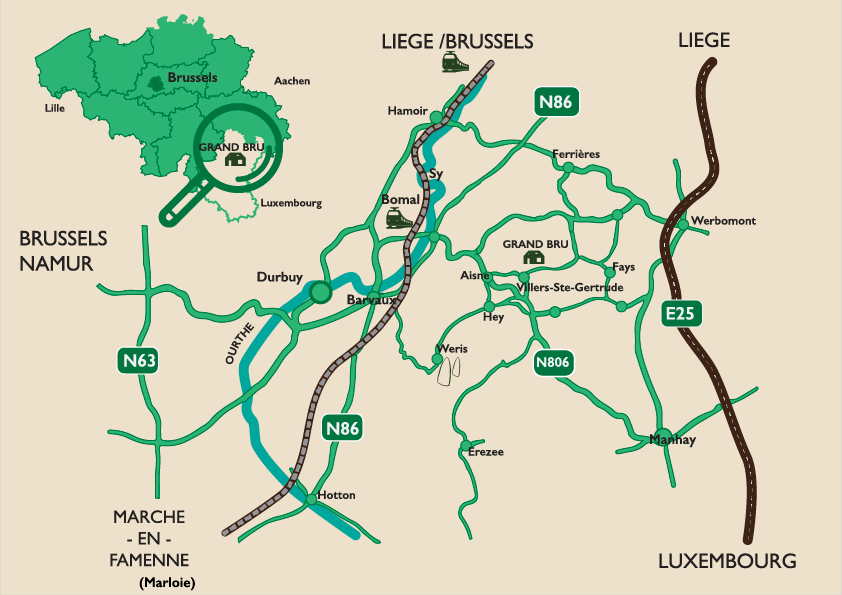 By Train
Our local station is Bomal, midway between Liege and Marloie (near Marche-en-Famennes), and just a few kilometres from Grand Bru. If you would like to come here by train, please let us know in advance and we will be happy to pick you up.
If you are travelling from or through Brussels, the usual route is via Liege (gare de Liege-Guillemins), but some connections also change in Marloie.
If you arrive from Germany (via Aachen) or from eastern Netherlands (Maastricht), you must change in Liege-Guillemins.
Intercity trains from the south (Luxembourg and France) pass through Marloie, where you change for Bomal.
By Car